About First FM
First FM broadcasts 24 hours a day, 7 days a week from our studios in Oxford and provides a local service for the city and surrounding area.
On-air programmes contain of a wide variety of music from both today and yesterday, along with news and local information such as our What's On in Oxford guide. Our evening schedule includes an alternative mix of music and specialist shows. These cater to a wide variety of tastes and provide an alternative choice of radio listening. First FM is also one of the small number of FM stations to provide an outlet for specialist music of all types, such as reggae and country music.
From 2014 till 2017 the station was known as Destiny 105. However following a change to our licence in 2017, the station rebranded as First FM to reflect our aspirations to be first for the city. In the world of big media companies we're the underdog. As a totally independent local station we're outside the control and influence of any other media group and we intend to stay that way.
Some of our Presenters:
Our on-air studio in 2016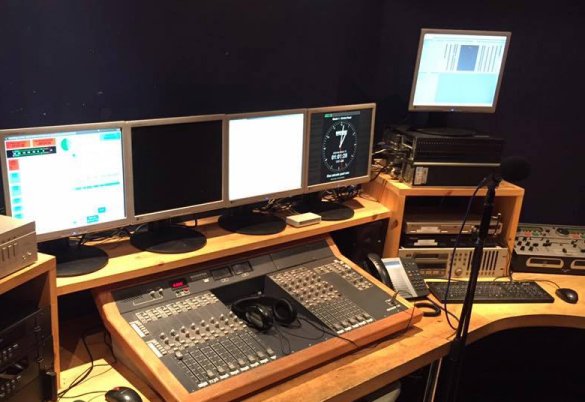 Our on-air studio in 2014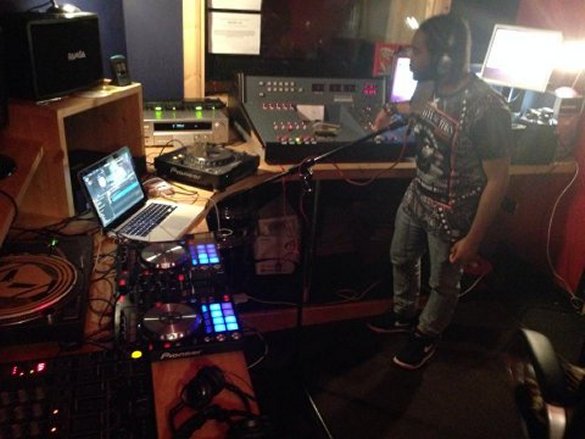 Station Technology
As well as providing an outlet for local and specialist programming, music and presenter training in Oxford, some members of the station are working to enable the spread of information and education via technology and broadcasting in the developing world and provide low cost solutions to common issues faced by other broadcasters. Some of these solutions can be found at
www.radiotools.uk
.
As part of this effort, almost every aspect of First FM is built on readily available open source software and hardware whenever possible. Some of the free and open source technology currently in use is:
Rivendell Radio Automation
- All daytime music, news and commercials are scheduled and played from our Rivendell based systems. Rivendell offers the features and facilities of commercial playout systems costing tens of thousands of pounds, effectively without software costs. Running on Linux, we've found it more reliable than a previous expensive Windows based solution!
Linux
- We use Linux on our PCs and servers instead of Windows wherever possible. We use
Xubuntu
with the XFCE desktop for PCs and
CentOS
for servers. Using Linux we've experienced massively reduced costs with increased stability and uptime compared to Windows based solutions.
DD-WRT
- We use DD-WRT based internet routers to provide Quality of Service (QoS) features for our studio to studio and transmitter links (STL). DD-WRT allows remote studios or outside broadcasts to simultaneously browse the internet, use a landline phone, stream audio and broadcast over a single internet connection, massively reducing costs. All audio is sent between studios and to the transmitter via digital IP links which include cable, DSL and 802.11a wireless ensuring the highest quality.
Asterisk
– Our phone system is based on Asterisk. This allows the studio number to be answered not only in every studio but even at a remote location during an outside broadcast. We also use Asterisk with the Opus CODEC, enabling real time broadcast quality audio to be contributed to programmes from PCs and smart phones. Being IP based this has effectively reduced our telephone costs to almost zero!
We also use:
StereoTool
- We use the commercial version of StereoTool for audio processing.
Icecast
- We use a customised version of Icecast for internet streaming.
VLC
,
Audacity
, Mplayer and many other open source audio tools.
Raspberry Pi
- A special mention for the Raspberry Pi which is used as "glue" for some tasks.
In addition to the above, we also have a number of in-house solutions which are available to other broadcasters. These include a web based SMS Text Message handling system enabling multiple studios to receive messages to a single number and a presenter portal allowing rapid access to programme scheduling and other information.
More information and download links for some of our in-house software can be found at the Radiotools site:
www.radiotools.uk
Commercial support for for the above systems and software can also be provided by Broadcast Ltd.
www.broadcast.management
---
In memory of David Norland, director and presenter, who passed away in 2014.